Posts for: January, 2013
By Norton Family Dentistry
January 15, 2013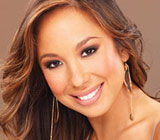 Growing up with a dentist stepdad, Cheryl Burke of Dancing with the Stars heard a lot over the years about the importance of good oral hygiene — in particular, the benefits of using dental floss.
"My dad would say, 'make sure you floss,' but I never really listened to him. I was very, very stubborn," Cheryl told Dear Doctor magazine recently in an exclusive interview. Cheryl admits this stubbornness took its toll, in the form of tooth decay. "I definitely had my share of cavities," Cheryl recalled.
Cavities can form when food particles, particularly sugar and carbohydrates, are not effectively cleaned from the spaces between teeth. These particles are then broken down by bacteria naturally present in the mouth, resulting in the production of acids that attack the tooth enamel.
When she reached her twenties, Cheryl decided she really needed to step up her oral hygiene and cultivate an asset so important to a professional dancer: a beautiful smile. And once she did, cavities became a distant memory.
"I think when you do floss frequently, it helps to reduce the chances of getting cavities," Cheryl said. "It took me a while to figure it out." Now Cheryl flosses after every meal. "I carry floss with me wherever I go. I have no shame busting out my floss in the middle of a restaurant!" She declared.
Dental decay is actually a worldwide epidemic, especially among kids. Untreated, it can lead to pain, tooth loss, and, because it is an infectious disease, it may even have more serious systemic (whole body) health consequences. The good thing is that it is entirely preventable through good oral hygiene at home and regular professional cleanings here at the office.
If it has been a while since you or your children have seen us for a cleaning and check-up, or you just want to learn more about preventing tooth decay, please contact us to schedule an appointment for a consultation. If you would like to read Dear Doctor's entire interview with Cheryl Burke, please see "Cheryl Burke." Dear Doctor also has more on "Tooth Decay: The World's Oldest & Most Widespread Disease."
By Norton Family Dentistry
January 05, 2013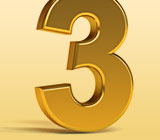 Tooth decay is not trivial. It's a worldwide epidemic, one of the most common of all diseases — second only to the common cold. It affects more than one fourth of U.S. children of ages 2 to 5 and half of those 12 to 15. Among adults, tooth decay affects more than ninety percent of those over age 40.
Prevention of cavities starts with a healthy diet and effective brushing and flossing, but it is much more complex than that. Three strategies for reducing dental caries (tooth decay) include:
Protect with Fluoride and Sealants
This works best when fluoride is applied to the crystalline coating of your child's teeth just after they push through the gums (erupt). The fluoride becomes incorporated into the tooth's surface and acts as a barrier to decay. Studies have shown that low doses of fluoride are safe and effective.
Dental sealants are used as a companion to fluoride because they seal tiny pits and fissures in the tooth's structure, creating an even stronger barrier.
Modify Oral Bacteria
Every mouth contains bacteria, no matter how well you clean your teeth. Not all bacteria cause tooth decay. The problem bacteria are those that produce acid as a byproduct of their life processes. We can identify acid-producing bacteria in your mouth, you can reduce their concentrations using antibacterial mouthrinses such as chlorhexidine, and pH neutralizing agents (substances that reduce the amount of acid).
Reduce Sugars in Your Diet
Bacteria in your mouth ferment sugars and other carbohydrates, producing acids that eat into the mineralized outside structure of your teeth, the enamel. So eating fewer sugars — particularly added sugars such as those in juices, sodas, candy and other sweets — will help prevent decay. Your total sugar intake should be less than fifty grams, or about ten teaspoons, per day. If you begin to read labels showing sugar content of common foods, you may be surprised at the amount you consume without knowing it.
If you must snack between meals, non-sugary snacks like raw vegetables and fresh fruits create a better environment for your teeth.
Xylitol, an "alcohol sugar" used in some chewing gums and dental products, has been shown to reduce decay-producing bacteria.
Try these easy strategies to keep your teeth healthy and functional throughout your lifetime.
Contact us today to schedule an appointment to discuss your questions about tooth decay. You can learn more by reading the Dear Doctor magazine article "Tooth Decay."